White paper download
Optimize Traffic Flow and Increase Road Safety with Cloud Technology and IoT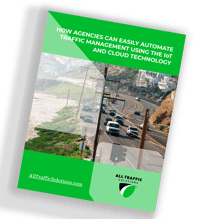 Your municipality is growing and so are your traffic headaches.
More vehicles on the roads mean more congestion during some hours and more speeding vehicles in others, making it increasingly difficult to keep traffic moving and citizens safe. Then, just when you think you're getting a handle on traffic safety, there's a new roadwork project, major event or adverse weather conditions to deal with.
This white paper includes:
What are some strategic ways that municipality or agency can address budget?
How can technology allow your agency to increase your service offerings while at the same time, reduce your expenses?
Find out how you can utilize the latest technology to improve efficiencies, optimize your resources, save money and increase road safety in your community.