White paper download
Ways Radar Speed Displays Help You Maximize Resources and Budget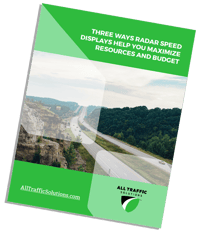 Radar speed displays are an important component of an effective traffic calming program because they are very effective at communicating to drivers when they must slow down. But that's not the only way you can utilize radar speed displays.
This white paper includes how you can use your signs to do more:
Go undercover to record driver speeds
Free up resources by having your signs do the work
Conduct mini traffic studies without taking officers out of the field
Clear complaints
Start taking advantage of all the ways you can use web-enabled radar display signs to maximize the effectiveness of your traffic calming initiatives!